Service Charge 95
$95.00
The cost of this repair is $95.00 which includes the price of return shipping. Your are responsible for shipping the unit in for service. Please add this item to your cart and complete the checkout process. Include what is going on with the unit in the "Additional Info" section. Our service team will go ahead with the repairs once the completed order enters our system. Please contact us with any questions. If you have not already shipped your system, please ship to:

MarCum Technologies
Order # (You will get this after payment)
3943 Quebec Ave N.
New Hope, MN 55427
The MarCum factory location is not open for walk-in customers.
You must ship in your system for service.
Types of units repaired with this fee: All VX-1's, LX-3's, LX-5, i-series & M-series Sonar Only, Showdown 5.6, & Camera additional Service Fees and/or Parts.
In stock
Add on a MarCum Lithium 12V 10AH LiFePO4 Brute Battery and 3amp Charger Kit for expedited repair.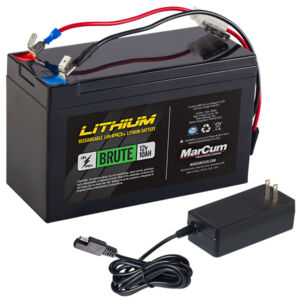 If you purchase the $95 Service charge AND the Brute Battery Kit, your repair will be expedited. Typical expedited repair times are 2-3 business days vs. our current 8-10 business days.