Updating your LX-9 Firmware
When a new firmware version becomes available, you can easily update your LX-9 by yourself. (Update will not work with Apple/Mac computers). The LX-9 is upgraded through the SD card slot and not the USB port like the LX-6/7.
System Requirements – PC only computer and micro SD card for your LX-9.
System will update from the supplied micro SD card (class 4 or higher, 4gb card required.)

NOTE:

PC's without Micro SD card slots may require SD card readers/adapters.
Update procedures and your Digital firmware download are found below:
1.Click on the Firmware file attachment below.
A pop-up window will appear on your screen below.

Click on the down arrow next to the save button to display options.

 Choose "Save as"

Save zip file to your Desktop.

Go to your desktop and RIGHT click on the zip file.

Choose "Extract All" (DO NOT change the file name/extension or try to open the file on your computer as it will corrupt the file and you will need to delete that copy and redownload the file again).

NOTE:

Only download the firmware file once, using any additional copy of the download will not work to update your LX-7. i.e. LX-7MAIN.bin(1)
NOTE:  3.0.0 is a large file upgrade and thus, takes several minutes to install. there are three stages and at points the screen will go black. Do not power off the unit until the main dashboard/active screen reappears.
2. Remove LX-9 display from gimbal bracket.
3. Remove the transducer and camera from the LX-9 display.
4. Open back rubber plug on the back of the display.(See figure #1 below)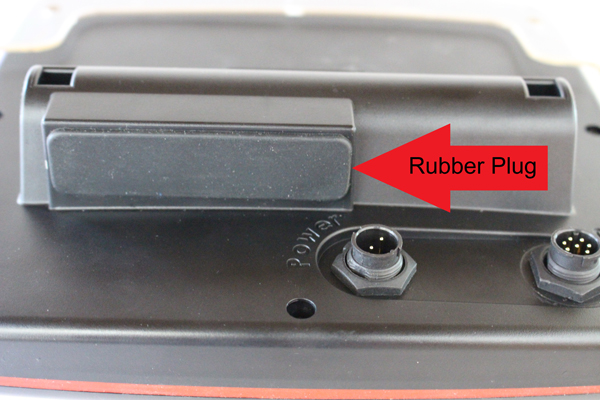 5. Remove Micro SD card from unit by gently pressing the top of the card to eject. (See figure #2)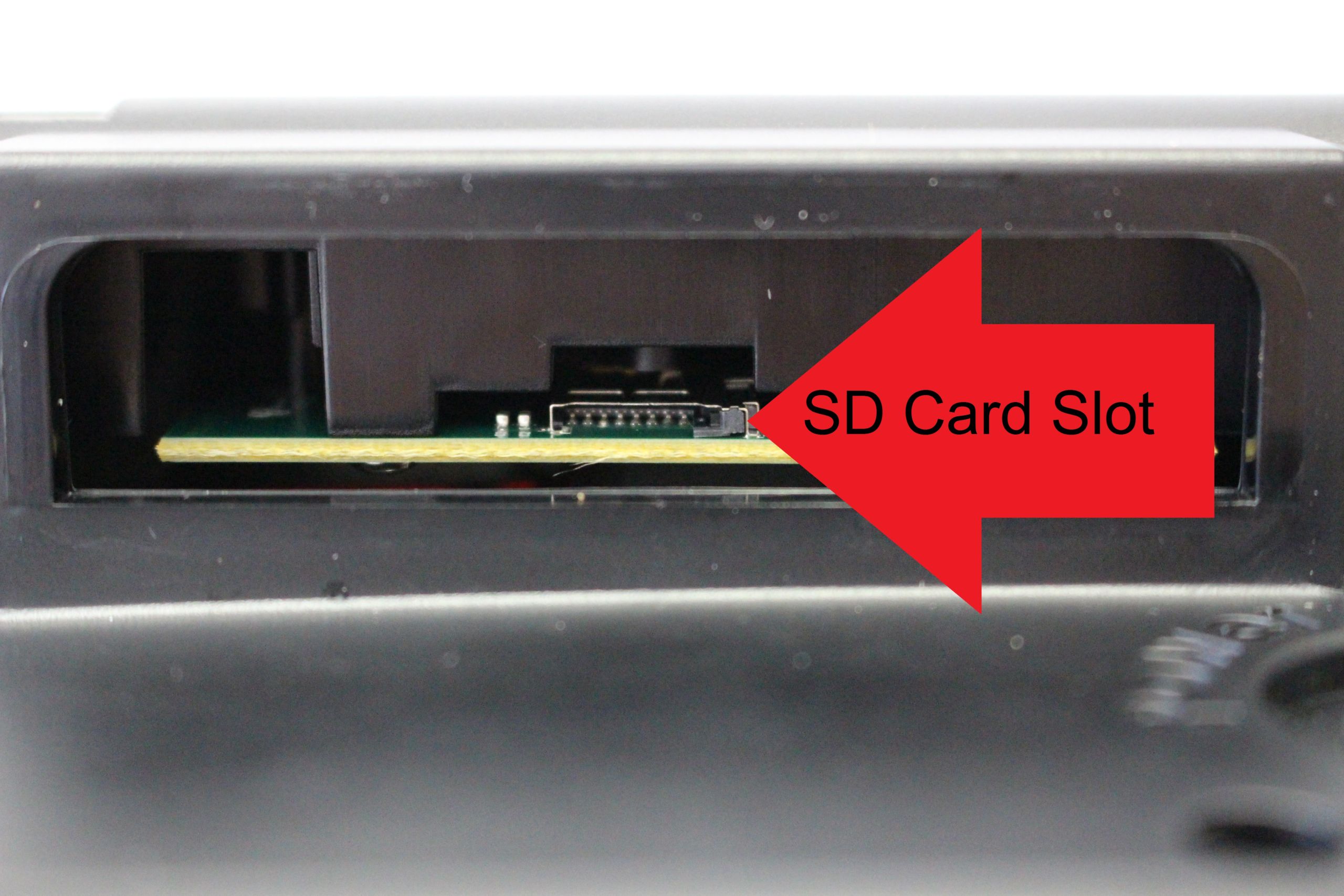 6. Insert Micro SD card into computer or card reader.
NOTE: If there are recorded video files on your card save them to your computer, once saved delete both the sonar & video folders.
7. Drag upgrade file (lx9_v3.0.0.bin) onto the micro SD card (do not place it into the DCMI folder)(See figure #3).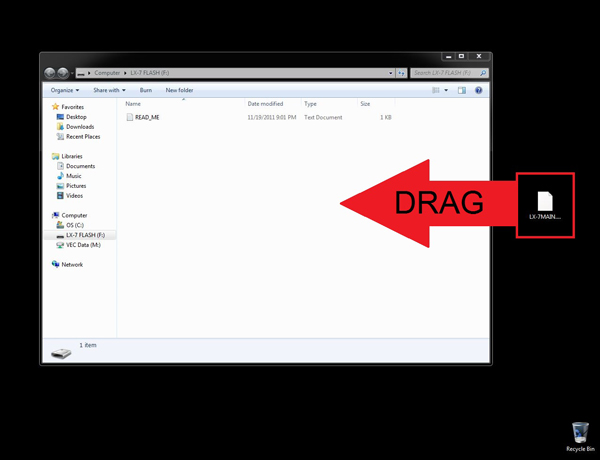 8. Safely eject using the "safely remove hardware" icon normally found on the bottom right hand corner of the screen on your computer. (See figure #4 below)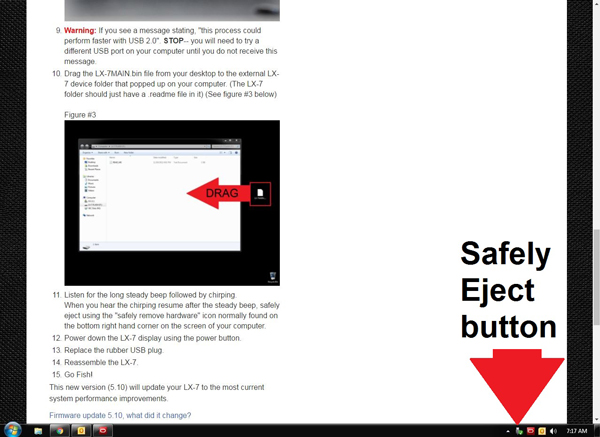 9. Restore to factory settings on your LX-9 then turn unit off.
10. Insert the Micro SD card back into the LX-9.
11. Turn the system on by pressing the power button.
12. You will see the LX-9 logo & status bar loading.
13. Once update is complete the system will shut off momentarily & restart.
14. Replace the rubber USB plug.
15. Reassemble the LX-7.
16. Go Fish!
This new version (3.00) will update your LX-9 to the most current system performance improvements.