20TH ANNIVERSARY OF
UNDERWATER VIEWING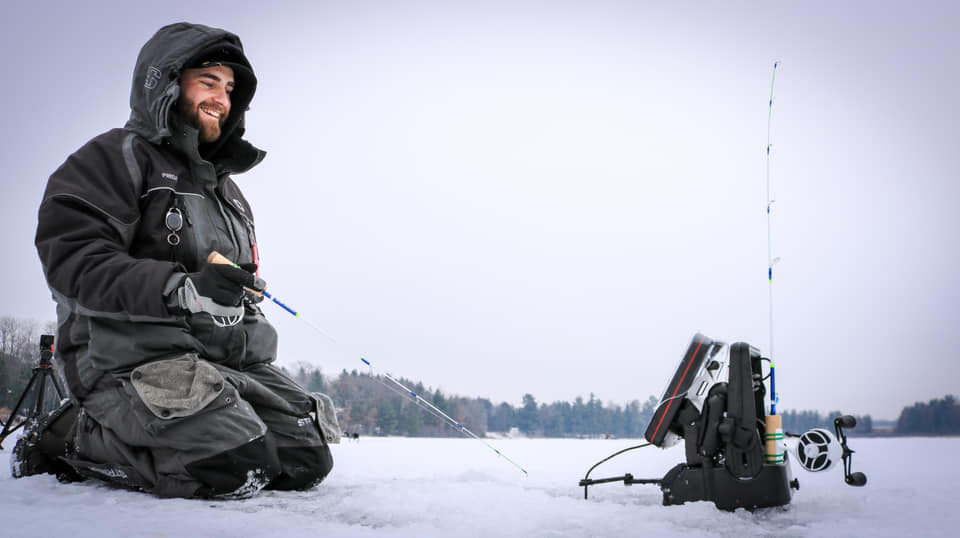 THIS WEEK –

Blake Tollefson
MARCUM WILL BE TALKING ABOUT THE VALUE AND EXPERIENCE GAINED WITH THE USE OF UNDERWATER CAMERAS IN THIS SERIES. EACH WEEK WE WILL GET NEW INSIGHT FROM ONE OF ICE FISHINGS TOP ANGLERS, TELLING US HOW UNDERWATER VIEWING HAS MADE THEM A BETTER, MORE SUCCESSFUL ANGLER.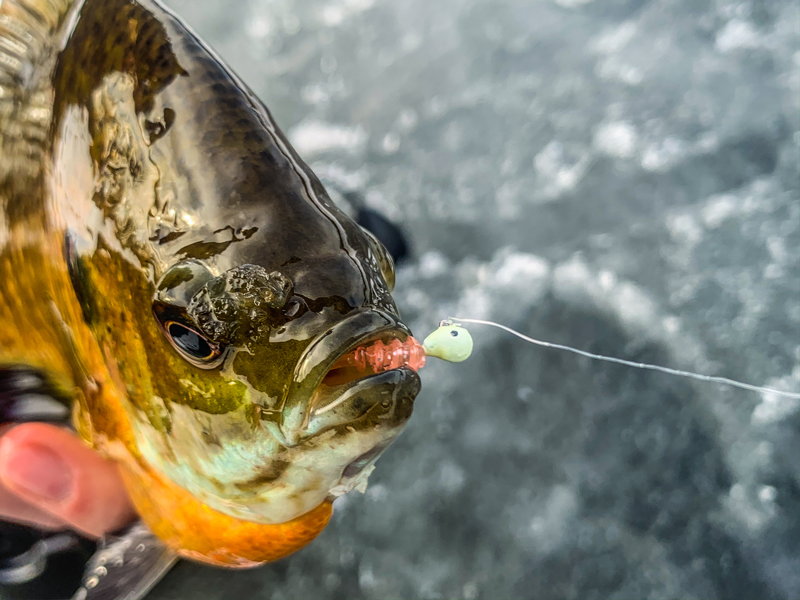 The Power of Underwater Viewing
Electronics are a vital key to success when it comes to hardwater fishing. Sonar units, and underwater cameras alike, both have a specific place in ice fishing. The underwater camera, in particular, has established itself as an important tool. For a number of different reasons, I employ these tools for scouting and fishing on the ice:
With each and every ice season, there are new baits that hit the market. Understanding how those baits work under the ice is an important piece to the puzzle. I rely on cameras to understand how a specific movement or jigging cadence will impart action on a lure. This is particularly important to me in fishing plastics. By watching a plastic move under the surface, I can know what my jigging strokes are doing to the bait, as well as understand how fish are reacting to a specific bait or action. I can also evaluate how different rigging combinations will impact the bait – horizontal, vertical, or vertizontal – and if it changes how fish react to them. There are numerous advantages to fishing with plastics, however, it's crucial to know that the "bait" is doing it's job, when you aren't relying on the real stuff.
When it comes to shallow water, there aren't many tools as effective as an underwater camera. One major reason is the fact that they provide such a wide viewing angle. A high-quality sonar unit will provide roughly a 20 degree "view" of the bottom – say you're in 10 feet of water this is only about three feet of coverage. A camera on the other hand, provides a 90 degree view of the area you're fishing. Depending on water clarity, this could mean tens of feet in any direction. It's a huge advantage for me, in determining if an area is holding fish and to eliminate unproductive water. As a result, this means less drilling and more fishing.
As a serious panfish angler, identifying specific cover is very important to me. I utilize an underwater camera to try to pick out the "good stuff" from the start versus fishing an area that is far less suitable. From the top of the ice, weeds just seem to look like weeds. When you drop an underwater camera down, you can quickly determine which weeds are green and which weeds aren't. Finding green weeds can be critical because green, healthy weeds provide oxygen and often some of the best fish habitat. Several of the areas I fish have fish that relate to woody cover, both natural and manmade. Often these fish will hold extremely tight to cover and a camera can help me determine if fish are present much faster than other methods. I'll often use a camera to fish these areas as well because they can help to pinpoint where the fish are located within the cover`. Aside from viewing cover, cameras are extremely effective for identifying bottom composition. Finding the right transition area or bottom type can mean all the difference between finding fish or not.
We've all had those days where you're seeing fish but you can't get them to eat. There's those other days where all you seem to find are little fish. On these types of days in particular, I lean on my underwater camera help me determine exactly what's down there. If it's small fish I know to move on, but if they prove to just picky, I know it's time to alter my presentation. This helps to prevent from wasting that precious fishing time on unworthy targets.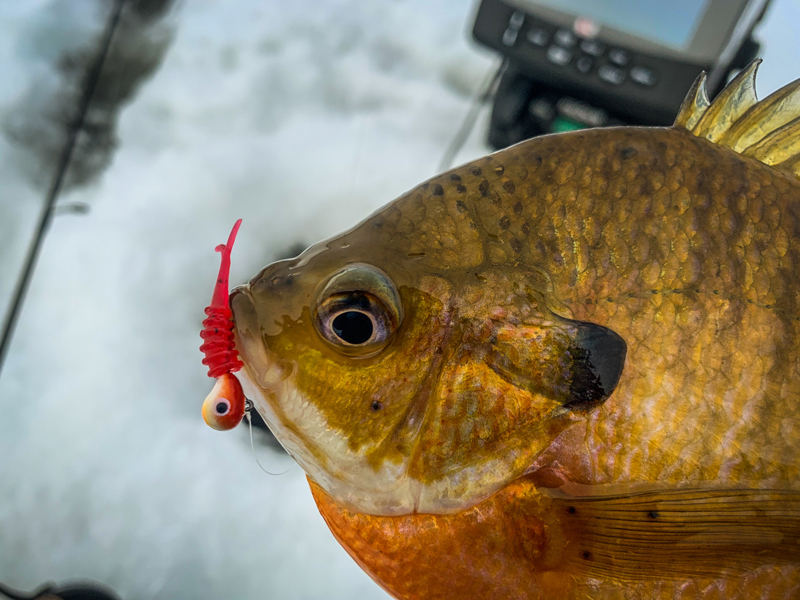 It's pretty obvious that underwater cameras are useful.  They are the right tool for the job in many situations, so let them help you be more successful on the ice. You only get so much time to fish – might as well be as efficient as possible.