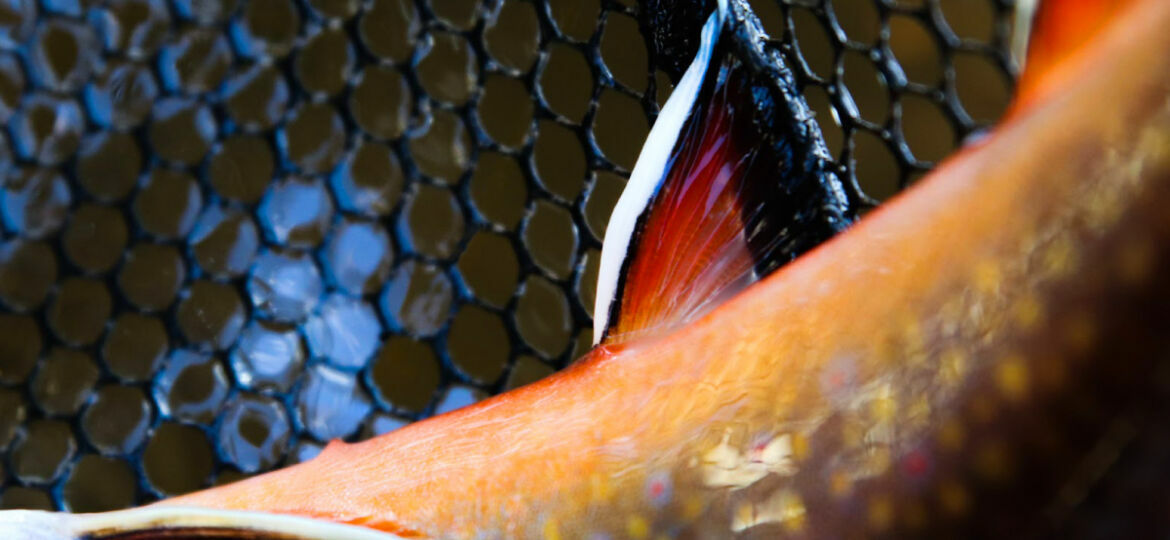 Summer Stream Trout
The fishing world reaches new heights each and every season. Fresh rods, reels, tackle, and electronics continue to flood the market. As pressure on many lakes and rivers continues to increase, the sense of seclusion that many fishermen are after becomes harder and harder to obtain.
Enter the trout angler. To a lot of trout fishermen, there are two things that keep them coming back – simplicity and solitude. Trout fishing has some significant advantages over its more traditional counterpart, including accessibility and minimal gear requirements.
The Opportunities
In the Midwest, trout opportunities are plentiful, especially across Minnesota and Wisconsin. Collaborative efforts between conservation groups and state agencies & federal agencies play a big role in preserving trout populations and habitats. These partnerships ensure that catchable populations of brook trout, brown trout, and rainbow trout are accessible to anglers, by improving trout habitat and developing meaningful regulations. In addition to the manpower and policies, funding is required to maintain quality trout fishing opportunities. Revenue generated from required trout stamps secures the capital needed to provide such opportunities.
Unlike many warm water fish species, trout favor cold, clean waters, making their home ranges limited to more specific areas. Knowing where to start the search for trout is half the battle. Thankfully, there are a number of resources to help anglers locate fishable trout populations.
Agency Sites
Many state's Game & Fish or Natural Resources websites provide substantial amounts of information related to trout fishing opportunities. Take the Minnesota and Wisconsin Department of Natural Resources websites, for example. Both sites feature trout-centric pages that include reference materials to stream location, classification type, and species present. Additionally, these resources include data related to fish stocking and sampling, which can be invaluable when tracking down the right water body.
Mobile Apps
In the age of the smartphone, trout fishing resources are available at our fingertips. Several mobile applications come in handy for tracking the local trout hole. While OnX Hunt is regarded as a hunting app, it is extremely advantageous for verifying access locations and ensuring you are where you think you are. Route tracking features come in handy if you find yourself way off the beaten path.
A relatively new mobile app to hit the trout scene is TroutRoutes. This app was designed by trout fishermen, for trout fishermen. It currently features stream data for more than 20 states and more than 23,000 trout streams. TroutRoutes helps anglers find new waters, locate access points & parking areas, and verify public and private lands. The app also provides stream type classifications so anglers can know what type of fishing to expect before they hit the ground.
The Location
While Teddy Roosevelt may have been referring to foreign policy, the ideology behind speaking softly and carrying a big stick applies well to trout fishing. Fish, in general, tend to be a little cagey, but trout are arguably some of the wariest fish an angler will encounter in freshwater.
Walking and wading quietly are vital aspects to success. Think Navy Seal-esque stealthy when you hit the bank. Be cognizant of shadows to go undetected to roaming trout. Task yourself to make long, precise casts to avoid spooking fish.
Minnesota and Wisconsin alone have more than 15,000 miles of trout streams. With so much trout water to cover, mobility is crucial for continued success. Don't waste too much time in one area. A few casts per spot is all that is necessary. If limited success ensues, then it's time to keep 'er moving.
Trout will hold in a variety of areas depending on the stream and the conditions. Common areas that will often congregate fish include deep holes or pools, current seams, and log jams.
The Gear
Most trout fishing scenarios force an angler to carry everything they need on their person. As a result, the equipment an angler can drag along is limited. Thankfully, gear requirements for stream trout angling are minimal in comparison to other types of fishing. A rod, reel, and handful of lures are all that's truly necessary to put some fish in the net.
Depending on the situation, different rods, reels, and tackle selections are more effective than others. In general, these can be simplified into two categories.
Spinning Setup
For conventional anglers, an ultralight to light power rod in the 5-to-7-foot range will cover most stream trout fishing applications well. In heavy cover situations, opt for shorter rods on the shorter end of the spectrum.
Rods should be paired with appropriately sized reels in the 500 to 2500 size categories. Line choice is also an important piece to the trout puzzle. Take the line type and line diameter into account before hitting the water. Fluorocarbon is advantageous for trout fishing as it is more abrasion resistant and less visible to wary fish than other line classes. Line weights in the four-to-six-pound class will cover most situations.
When it comes to tackle selection, there's a lot of similarities to panfish and trout. Soft plastics, inline spinners, and small hard baits are top choices for inland stream trout in most bodies of water.
Small paddle tails, like the Eurotackle B-Vibe, are a versatile choice for trout. These baits can be worked at variable speeds and in all sections of the water column. More aggressive presentations, like small jerkbaits and inline spinners, are great for picking off the most aggressive fish in an area.
Fly Setup
If fly fishing is more your style, an 8-to-9-foot 4 wt to 5 wt fly rod will cover most trout fishing one would encounter. Pair these with a series of 3X to 5X leaders and tippet material will cover the large majority of trout applications. Opt for heavier leaders in more aggressive techniques – like streamers – and lighter leaders for more finesse methods. When it comes to fly selection, the opportunities are endless, but elect for more natural imitations in your starting lineup – there's a reason you hear the phrase 'Match the Hatch' thrown around in the trout community.
Other gear recommendations include a pack or vest. Many trout anglers invest in high-end packs or vests to add to the overall experience. They give fishermen the ability to carry additional equipment, like hook removers, lures, measuring devices, and snacks or drinks. In addition to pack, anglers should invest in a net. Trout are also particularly susceptible to harm, so employing a high-quality net is a must.
If adventure and solitude are your style, then trout fishing is an angling experience you should explore. Employ the available tools, brush up on the regulations, and check out some new water. The gear requirements are minimal, but the opportunities are plentiful.