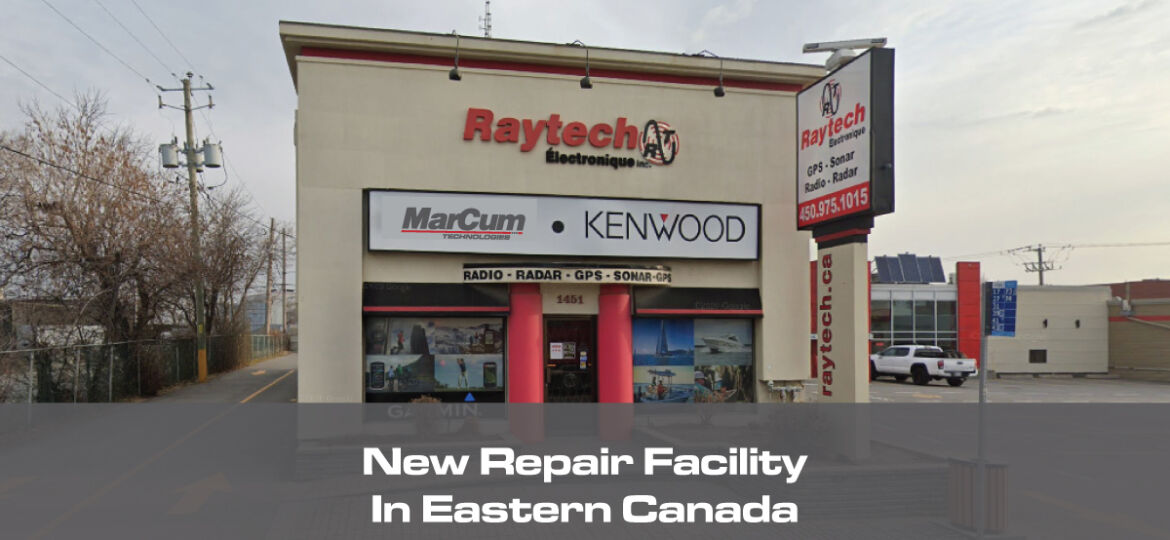 MarCum Technologies
Announces Relationship
With Authorized Repair Center
in Eastern Canada
Raytech Electronics in Montreal, QC, CA
New Hope, MN (11/18/21) –Based on the growing demand for MarCum products in Eastern Canada, the Minneapolis manufacturer has engaged Raytech Electronics, a warranty and maintenance service center to enable owners to receive service without having to hassle with international shipments. Raytech will be handling warranty and non-warranty repairs for MarCum consumers starting November 17th, 2021. This new relationship is expected to decrease repair service times by at least 5 business days for Eastern Canadian customers.
Many customers have already benefited from the services offered by Raytech as they have been repairing fishing electronics since 1990. "It was a natural fit for us" says Jeremiah Cich, Brand Manager for MarCum Technologies. "Their experience with our customers is unrivaled in Eastern Canada."
"The growth of our brand is what has driven this change" continues Cich. "Customers have been asking for this for years and I am excited that we have found such an experienced partner."
Raytech Electronics was founded in 1990 and has been growing ever since. "We added fishing electronics over 20 years ago" says Tomasz Kedzierski, owner. "I am very excited about this new relationship and happy to be able to help MarCum's customers in Eastern Canada get back to fishing faster."
For all warranty registration, FAQ's, and troubleshooting guides, visit MarCum's website at marcumtech.com/support. If you live in Eastern Canada and need a repair, you can ship just the head unit and transducer to:
Attn: Service Department
Vimont, Laval (Quebec) H7M 2Y3
Canada
Manufactured in the U.S.A. by Versa Electronics, MarCum Technologies offers the highest standards in flasher-sonar units and underwater viewing systems available today. For more information contact Versa Electronics, 3943 Quebec Avenue North, Minneapolis, MN 55427. For customer service, please contact us at 763-512-3987 or email us at service@versae.com. Website is www.marcumtech.com.