20th Anniversary of
Underwater VIEWING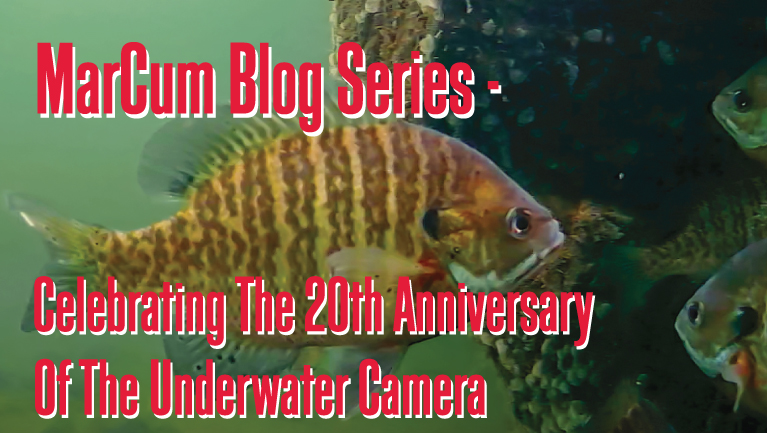 MARCUM WILL BE TALKING ABOUT THE VALUE AND EXPERIENCE GAINED WITH THE USE OF UNDERWATER CAMERAS IN THIS SERIES. EACH WEEK WE WILL GET NEW INSIGHT FROM ONE OF ICE FISHINGS TOP ANGLERS, TELLING US HOW UNDERWATER VIEWING HAS MADE THEM A BETTER, MORE SUCCESSFUL ANGLER.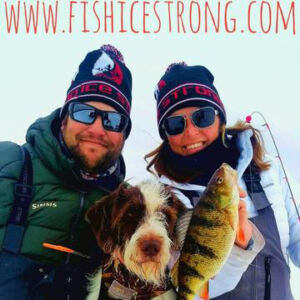 Laura and Capt Matt Strong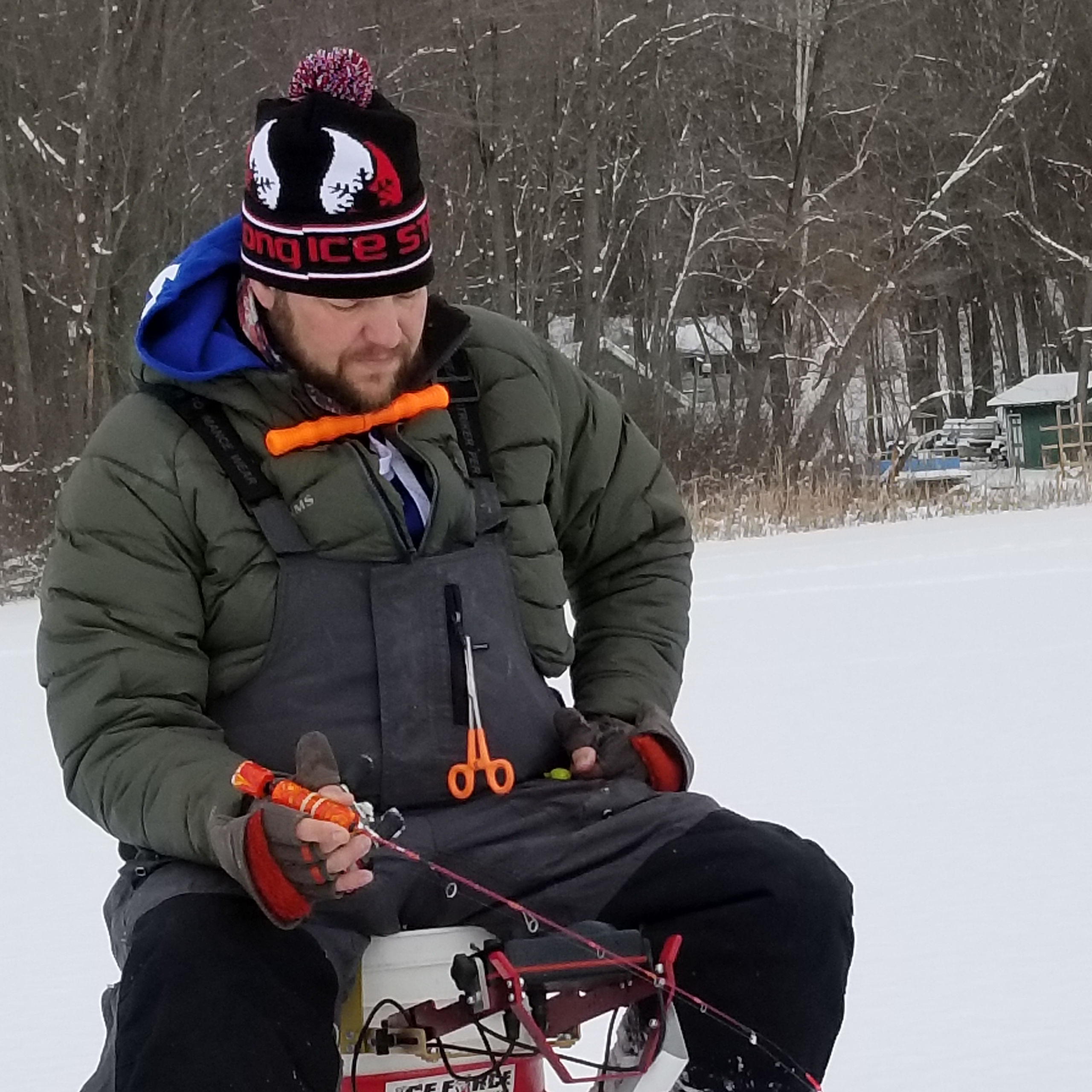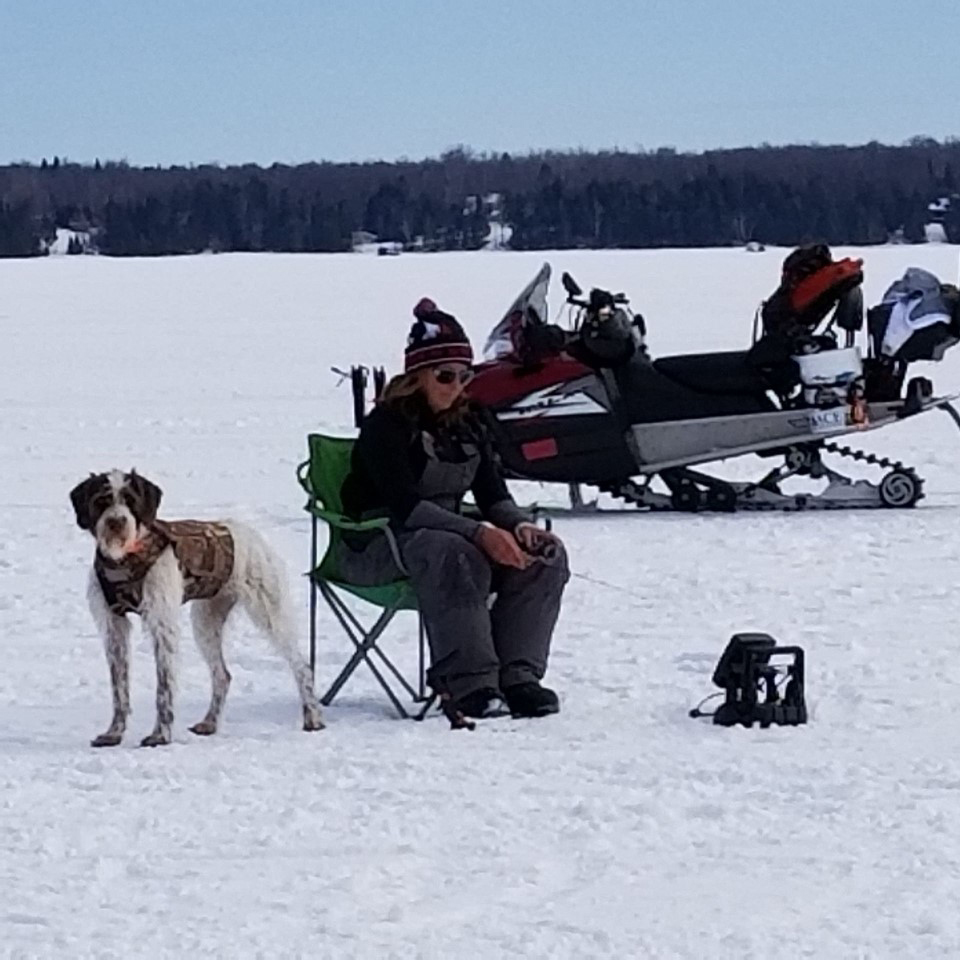 Twelve years ago, I received the best birthday present ever, an underwater camera for ice fishing. I was super excited and took it out that day. My camera was large, heavy, and super hard to use. I quickly became frustrated, stopped using it and went back to fishing with a fish finder. Fast forward ten years to 2018. I got a new camera for ice fishing – the Marcum Recon Plus. I was reluctant but my husband talked me into trying it again (he did buy it for me after all). That night we took it out, and my mind on camera-ing changed forever! This small camera was super lightweight, easy to carry around, and I had a blast! Since then, my husband and I have become a huge proponent for using underwater cameras.
Learn Your Lake
We use our camera to scout new water (and old water too). Looking under the ice gives you the opportunity to take a look at weed beds, cover, as well as the topography of the lake. Knowing the lake bottom composition, allows you to decipher what types of tackle to utilize.
Learn Your Tackle
We use our camera to watch how our jigs and plastics act in the water with various types of jigging actions. The best way to practice your jigging is with a camera, allowing you to get instant visual feedback – with or without fish present!
Learn Your Fish
One of the most obvious uses of the underwater camera is to look for fish! You can watch how the fish react to your jigging presentation, how they reach to different types of tackle, and how they react in their environment. We also can spot predator fish moving in, saving our favorite lures from being bitten off!
Tournament Angling
Underwater cameras have changed the platform of tournament angling. Back in the day, prefishing for tournaments was just that, fishing. Today, underwater cameras allow you to scout a lake, look for types of fish and sizes of schools of fish, without putting a line in the water, decreasing the amount of fishing pressure on your fish!
Overall, fishing with an underwater camera not only helps you to become a better angler, but it's downright fun. I mean, how many times has a HUGE RED MARK shown up on your fish finder and you just want to know what it is – well here you go! Utilizing our camera, has made both of us better anglers and more confident anglers! We would recommend it to everyone. In fact, we were so impressed with the Marcum Recon Plus that we have now updated to the Marcum Pursuit HD – where we can record and use that for furthered learning opportunities for ourselves and others!