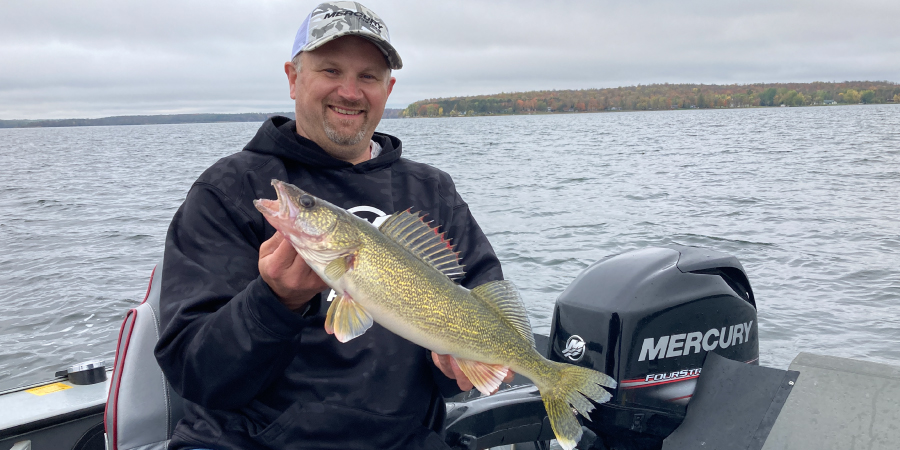 How to Be More Consistent on the Water
Everyone wants to be successful on the water. We all love to post on social media and to talk about the fun we had catching fish and spending time together with friends and family. The old adage says, a bad day fishing is still better than a day of work, but no one really likes having a bad day of fishing.
Once you dive into this worthy hobby you will quickly realize that a bad day is relative. For the beginner it could be not catching a single fish. For the guide it could be not filling out a limit. And for the professional it could be not making a top-ten but catching 40-50 target species fish during the eight hour day.
In each of the cases mentioned, there still is room to improve. We can grow and learn constantly by keeping an open mind and being willing to continue to adapt and explore. You can't make a fish eat, but you can learn their temperament, tendencies and preferences. And from that you can learn that there are times that you can force a fish to follow their instincts and force them to make a quick decision.
This is typically called a reaction strike and successful anglers have been using this by introducing speed into their technique. It doesn't work all the time, but it does work. Experience will tell you when to do it but you also have to be willing to try it.
Otherwise it just becomes something you have heard someone talking about. This is the deciding factor of whether or not you get stuck in a rut or learn to grow.
No Day is the Same
Every single cast you make is an experiment. The variables of the experiment are color, size, speed, line, depth, temperature, lure, time of day, drifting, trolling and so on. Details do in-fact matter, every one of us has been in a situation where something was working fantastic and then it stopped.

Maybe the fish moved or they figured you out. Perhaps another environmental factor influenced it such as a large pike or loon scared the school. Maybe you caught all that were willing to bite? Pay attention to the details as you go and start developing a habit of trying new things.
Watch your electronics closely for depth changes, water temperature changes such as on the Marcum MX-7GPS with a summer transducer. Oftentimes anglers get excited after catching a few fish and don't realize they all of a sudden are fishing faster than they were when they got the bites.
We all can do this at times but pay attention and learn to make adjustments quicker in order to stay in the game. This happens a lot with bass anglers when using jerkbaits. Bass will key in on a cadence and when you find it you are rewarded but if you speed it up too much they'll pass on it. Same goes for early season jig and minnow walleye, after a few bites we try to speed things up when maybe it's not the time to.
Those are just a few examples but from these experiments you can make better decisions and as you make better decisions you will be more successful. As you increase your efficiency you increase your decision making even further. This helps you advance to the next level.
Uncontrollable Circumstances
Anglers who have never fished a tournament don't realize the major factors that could influence their day and their psyche. Take for instance, not being able to fish your number one spot because there are two other anglers that found the same thing and had a better boat draw then you.
Or counting on something to pan out that didn't and then realize you just wasted half of the fishing day. There are uncontrollable circumstances and you can't be everywhere at once. You could be in one area while another angler fishes your second best spot without you knowing. I've witnessed this time and time again.
This is exactly why the pro's work so hard to determine a pattern. A good spot is just that, a good spot. It is awesome when you have them to go to but it is also risky with a full field of great anglers because they get worn out. Or what if the good spot you have doesn't produce? Then what?
Patterns
Patterns allow you to unlock the mysteries of the lake or system. Patterns allow you to develop a more sound strategy. Patterns help build your confidence tremendously. Patterns significantly increase the amount of fishable water.
Patterns help settle your mind that you can still do well even if you can't get to your spots. Patterns allow you to find out what part of the lake is producing the right sized fish. Depth finders that have mapping, such as the MX-7GPS, allow you to quickly scroll through the lake to find similar structures.

This is a huge time saver when on the water. Utilize the Navionics map data chip for even better lake contour data. Every cast is an experiment. Catching a fish is a result that you are doing something right. Learn from it. Oftentimes if you catch a few fish doing something it can be transferable to other sections of the lake or system.
If you want to explore, take that confidence to new but similar water. It's more important to find something that works then go explore then force feeding a fish to eat what you want them to eat. Also, the absolute very best lures and presentations in the world do not work if the fish are not there.
And the funny thing about fish is, they can swim. In multiple day events or your annual fishing trip it is important to know where they are today and where they will be tomorrow.
Things change, that we can count on. By constantly working toward developing a pattern you can train yourself to adapt. The quicker you can adapt, the more successful you will be day in and day out.
Learning is part of life, be sure that you keep an open mind every time on the water. So the next time the bite is non-existent in your favorite spot (using your favorite technique), then make it a point to adjust and adapt. Learn from your past and present experiments and you will begin to see changes in what a bad day really means.