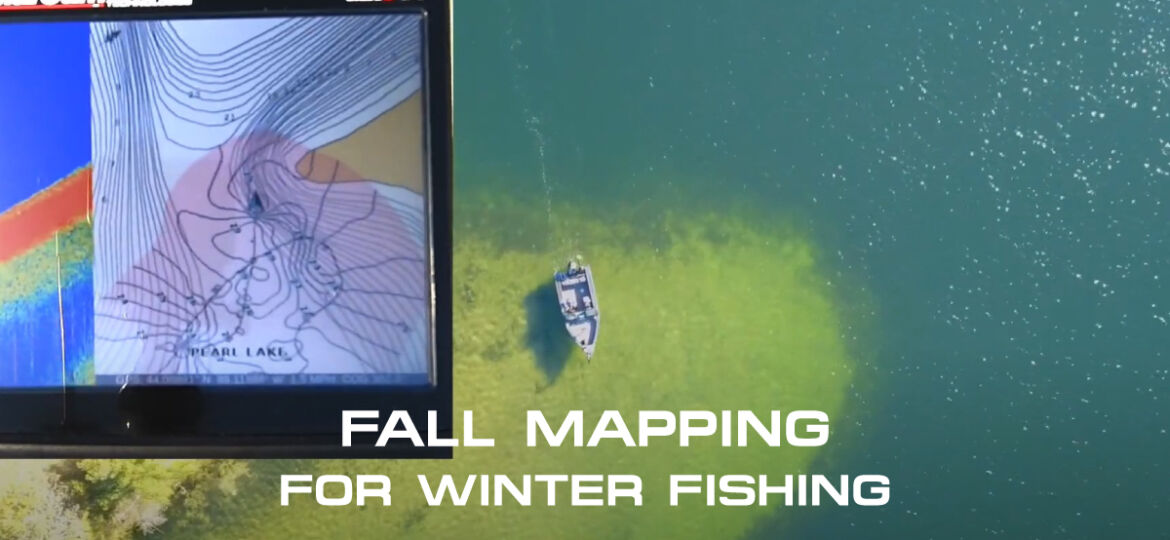 Open Water Mapping with the MX-7GPS
Fish long enough, and you'll find spots that border on magic. Sometimes they're seasonally great, for only a certain species, or during a specific wind, but when it comes together, they account for some of our best memories on the water.
Typically these locations on a given lake represent the best habitat for that given day, and in rare instances can be good year round, including during ice-fishing season. Any spot that holds fish often has structural components that make it so. Steep breaks, saddles, underwater points; all have a place and time depending on what you like to fish for.
Since the advent of digital topographic mapping, companies like Navionics have allowed anglers to understand the nuance of that structure, helping anglers both find those spots the first time, and get back to them. When paired with the MarCum MX-7 GPS, a Navionics chip represents an opportunity to make full use of mapping technology, most importantly for open-water and hard-water seasons both.
Mapping on the Fly
A little known but powerful feature of the MarCum MX-7 GPS, coupled with the Universal Open Water Transducer, allows anglers to map while fishing, turning sonar soundings into high resolution contours directly on their existing Navionics card. The opportunities are endless, from getting ultra-fine detail for spot-on-the-spot precision, to mapping remote lakes for which there is no mapping.

Of course, as an added benefit, these contours help anglers find fish during all four seasons, whether mounted on the boat or in a soft-pack. That ability to map in the summer where covering water is simpler, yields big results on ice, especially for areas off the beaten path.
Even better, the process is extremely easy. MarCum's Senior Engineer and Product Development Manager Rocky Holmes describes the process in quick order. "Simply insert a Navionics chip with an active OR expired subscription (contours can be generated in either situation), then go to the GPS Map Screen –> Advanced –>Sonar Log –> Mode –> Record.
Within the Mode section, those performing the mapping can change the colors of the topo-lines, adjust transparency, and other details regarding the view while mapping." Importantly to anglers, the contours are automatically updated on the fly, giving anglers real-time contours on the screen as they drive over structure.
Of course there are benefits to an active Navionics subscription. First and foremost, anglers get the freshest, best information on their chip from people all over the country recording topographic underwater data just like themselves.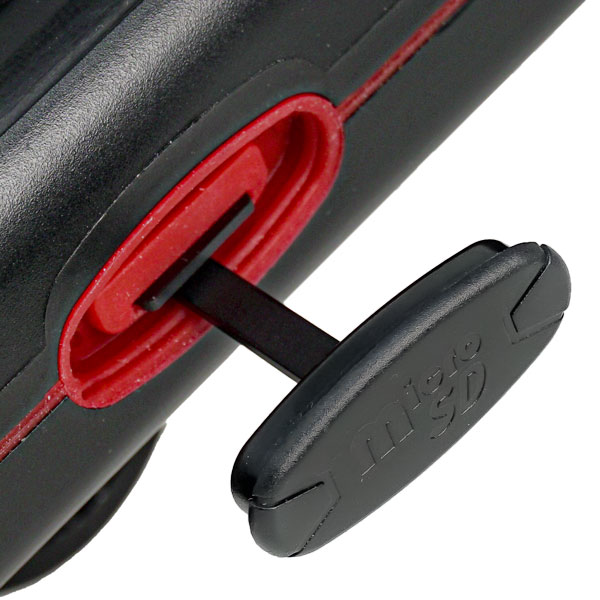 Holmes says, "Anglers have the option to make these maps theirs only, or to upload to the cloud, improving the basemap for all involved." No matter your choice, the functionality to extend both your MarCum MX-7 GPS and its Navionics chip into live mapping is a serious feature not available on other units without a special chip.
Once data is collected, again in the Mode section, anglers have full control. Rocky mentions, "From inside this menu, you can record, pause, or even look at the history of what you've collected. I like this feature because you can view your recorded contours over existing Navionics contours." This history review allows anglers to see the level of detail they're achieving, and determines whether they can improve upon the existing data.
Mapping Strategies
Anyone running a MarCum MX-7 GPS with a Navionics chip is encouraged to collect their own contour information, or at least keep the recording going while slow trolling, drifting, or otherwise underway in their boat. As to how fast anglers should be trying to record data, Holmes suggests a slower speed that suits the data resolution you hope to achieve.
"Start by going really slow, just to see the highest possible resolution for comparison. MarCum offers the fastest ping rate in the industry, and our screen draw rates are faster, allowing anglers to collect the maximum amount of data at the fastest speeds possible."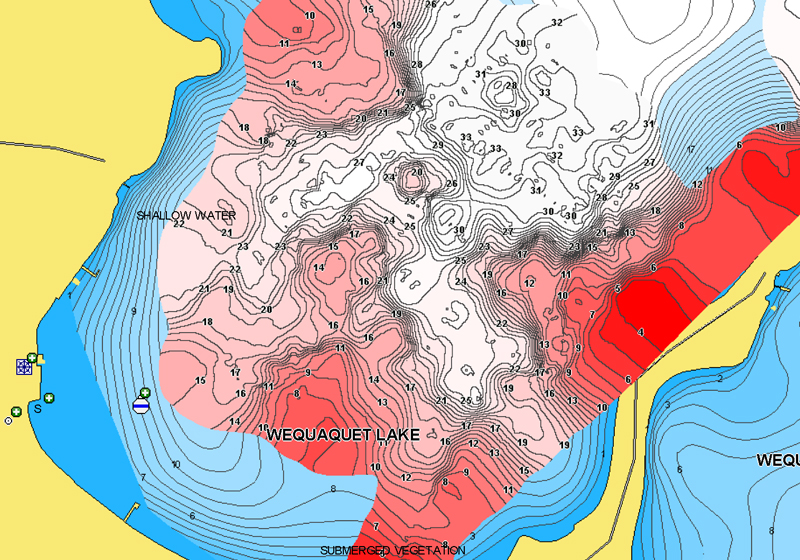 Experimenting with speed is recommended, and so is driving pattern. For larger flats, underwater humps, or saddles, driving a regular spaced grid pattern in both directions perpendicular to one another is the best way to form a complete picture of the underwater environment.
Other spots require just simple touch-up, depending on how extreme the underwater depth changes are. Broad flats with little change can be mapped a bit more quickly, while sharp edges and complex underwater structure requires more and slower coverage.
Mapping to Improve Your Fishing
Custom maps have long been a way to gain an advantage. This is especially true in places like the Boundary Waters Canoe Area, remote fly-in lakes, and other far away destinations. Where no other mapping exists, you now know the underwater layout, and have an upper-hand in presenting baits in the right places for fish that are unaccustomed to seeing them.
It's an anglers dream come true in such remote scenarios, but also fun for areas that aren't mapped to a detail of your own liking. That could be a lake your cabin is on, or a body of water just down the road with more secrets to share.
No matter your location or reason for improved map resources, the MarCum MX-7 GPS paired with a Navionics chip is a powerful tool to gather more data.  Better information leads to better decisions and ultimately improves our days on the water, in this instance, for years to come both in open-water and on ice.
The learn more about open water mapping on the MX-7gps, check out this video.